Activate your support plan for the Epsilon, by following the steps given in this article.
The Support Plan for Epsilon is a service designed to guarantee the best customer satisfaction. The BCN3D support team will help you get the most out of your new equipment, giving you support when you need it the most.
By reducing the learning curve, we will help you improve the ROI (Return on Investment) and we will minimize the inactivity of the first months.
Process:
1. Enter the following link to activate your code: My solutions - Support Plans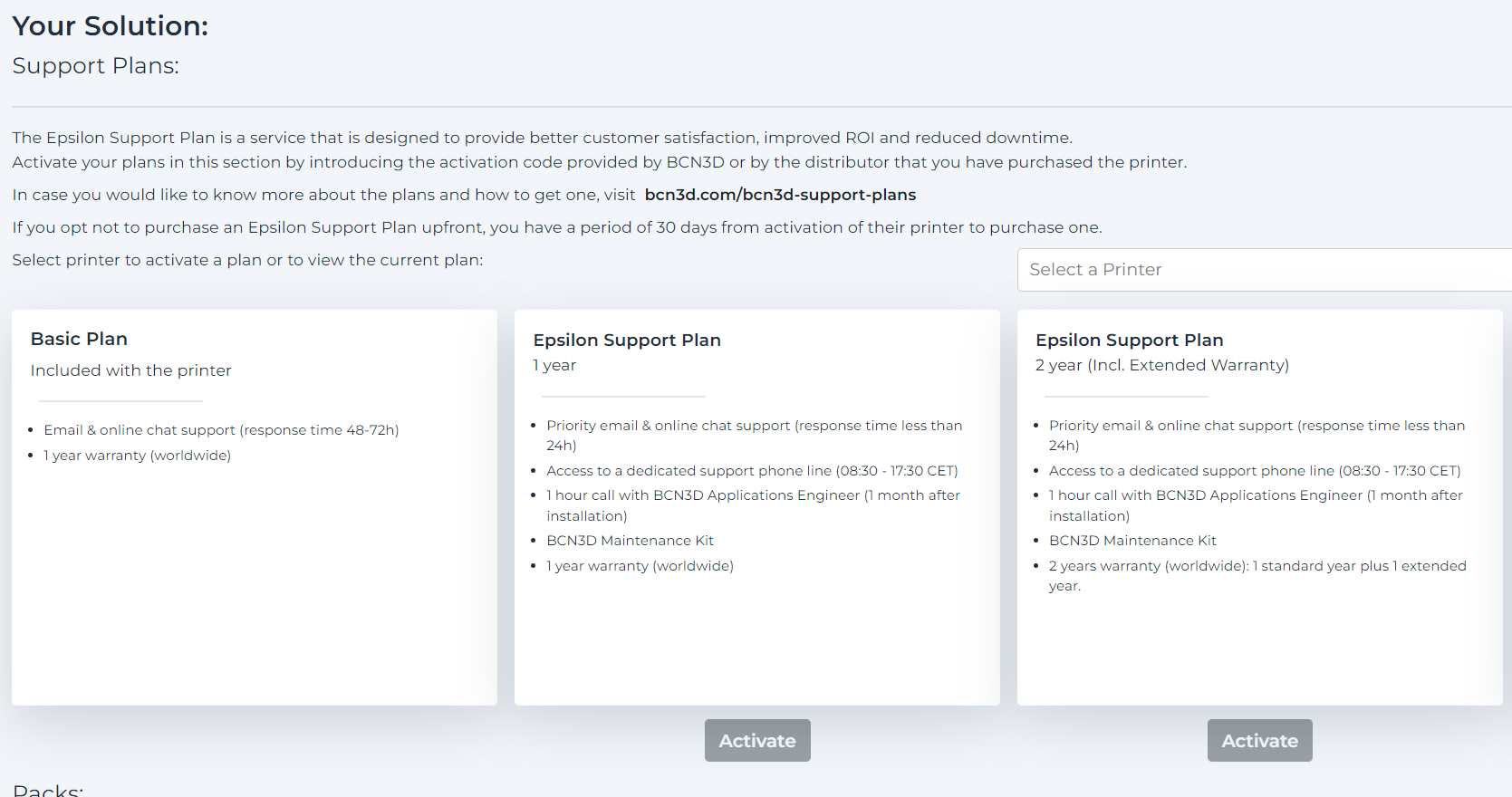 2. Select the printer of which you want to activate for the Support Plan.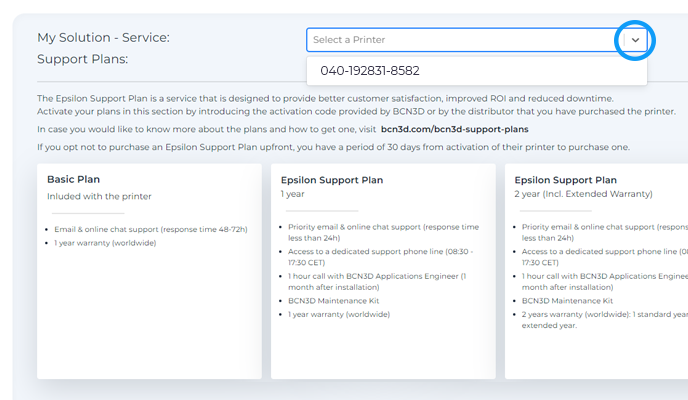 3. Click on the plan you want to activate.

If the services are not available, it has been more than 30 days since the printer was activated or registered.
Contact the support team to report the problem: support@bcn3d.com
4. Enter the activation code of your Support Plan for Epsilon and click "Yes, Activate". Your activation code is unique, and you will receive it in your email inbox.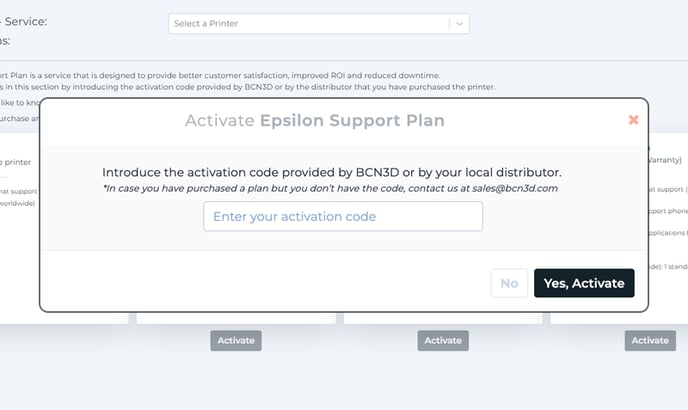 If you have not received the code in your inbox, please check your Spam folder.
If the code entered is not valid, please contact the BCN3D support team: support@bcn3d.com
5. If it has been activated correctly, the information and details of your active Epsilon Support Plan service will appear.
You can also check the activation and expiration date.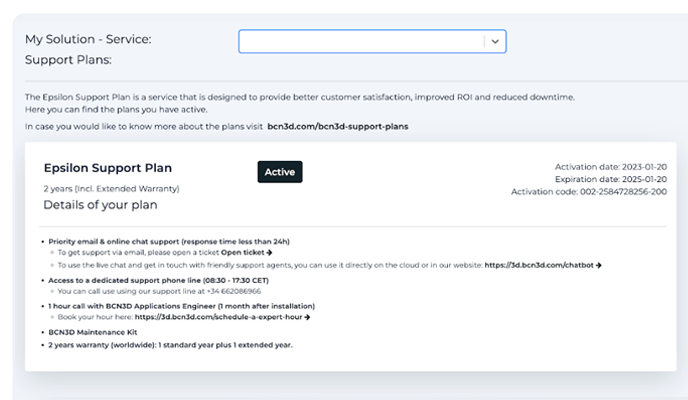 Send us any comments regarding this article.