Replace the metal corners
| | |
| --- | --- |
| Tools | |
| | 7mm socket wrench |
---

The support corners are made of PP GF30, a material that resists the environmental conditions in which the printer is located, together with the BCN3D Smart Cabinet and thanks to the 30% fiberglass, the mechanical resistance of the piece is ensured.

To install the corner brackets that will replace the metal corners of the BCN3D Smart Cabinet, follow these steps:
1. Turn off and unplug your printer from the BCN3D Smart Cabinet.
2. Move your printer forward from the Smart Cabinet a couple of millimeters to gain access to the metal corners.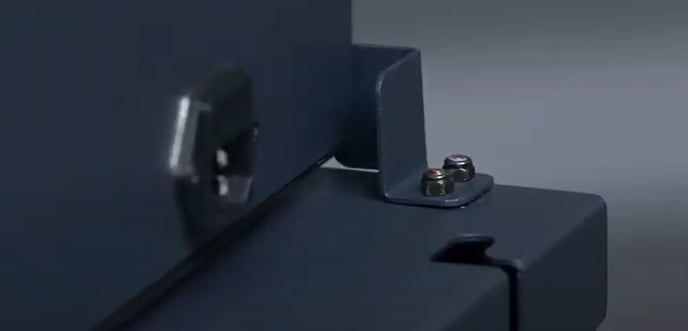 | | |
| --- | --- |
| 3. Using the hex wrench, remove the nuts that hold the metal corners. | x4 M4 |
4. Position the printed corners on the bolts and screw the nuts loosely.
5. Adjust the position of the support corners to fit the width of the printer and fully tighten the nuts.
6. Push the printer until it is in perfect contact with the support corners.