Follow these steps to download a print profile for third-party materials from our Open Filament Network repository.
Our printers are open to using filaments outside the BCN3D materials portfolio.

As a result of the collaboration between BCN3D and the main manufacturers of materials, we have created a repository of printing profiles for third-party filaments. Little by little, we will include new profiles.

If you're interested in a particular one that we don't have yet, please contact support, and we'll do our best to help you set up your own print profile.
---
Follow these steps below to load the appropriate profile in BCN3D Stratos:
Process:
1. If you still do not know about the repository of printing profiles, click on the following link to download your profile: Open Filament Network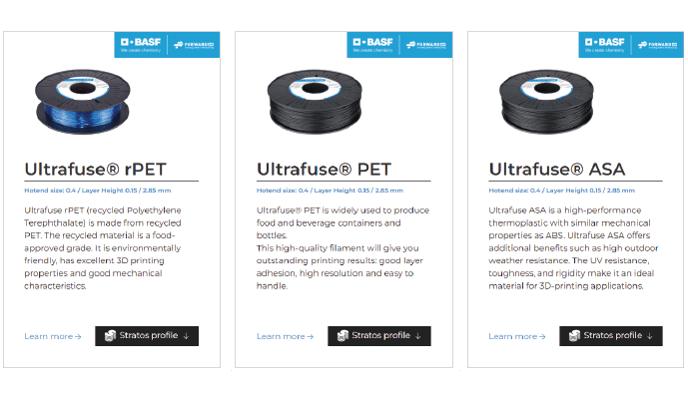 2. Click on Stratos profile to download a compressed file with the printing profile of the material that interests you.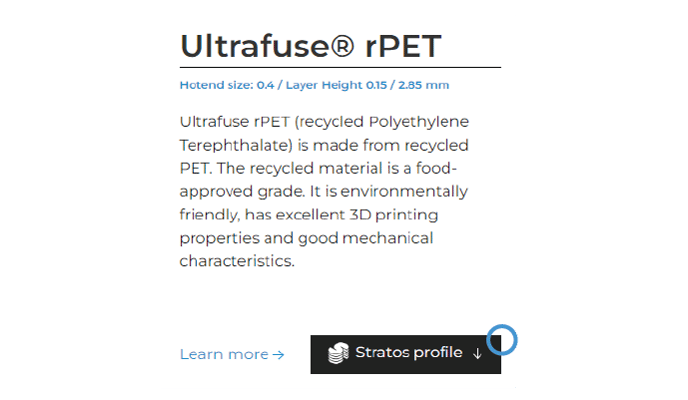 3. When you unzip the file, you will see that it contains two profiles, one for BCN3D Epsilon W50 and the other for BCN3D Epsilon W27.

Drag the profile referring to your printer model to Stratos and click open as project.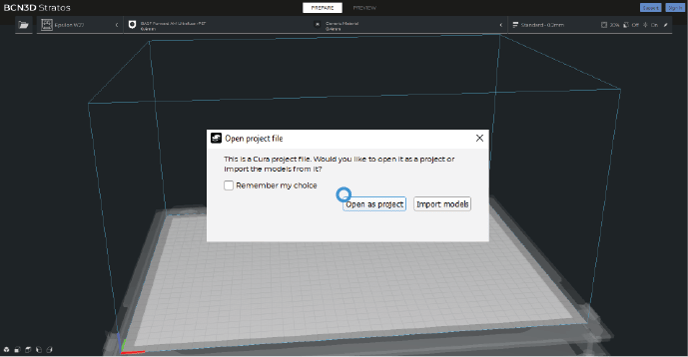 4. Decide if you want to apply and update the changes to the current settings, or if you want to create a new printer profile with these settings. Then click Open.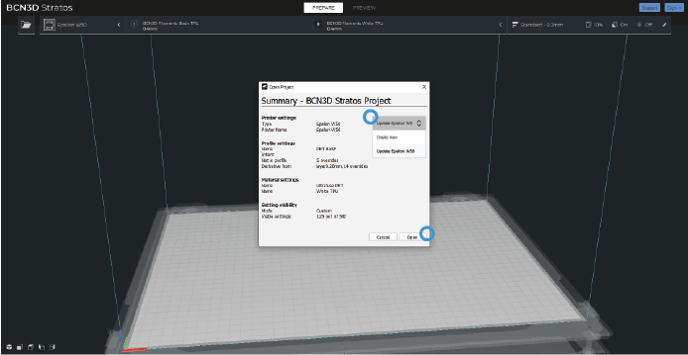 5. It will automatically open and configure the appropriate printing parameters for the selected material, the name of the printing profile will appear in the upper right corner.

You just have to upload your own .STL file now and define which printing mode you will use "Dual, Single, Duplication or Mirror".
Envíanos cualquier cometario sobre este artículo