---
The cooler fan is the fan in charge of keeping the hotend area prior to the heater block cold to prevent the filament from melting before reaching the nozzle and clogging the hotend. Keeping the fan clean is vital to maintain the life of the fan and ensure good cooling of the hotend.
To clean the fan, do the following:
1. Turn off and unplug the printer
2. Using the pliers, remove any visible filament remain from the fan.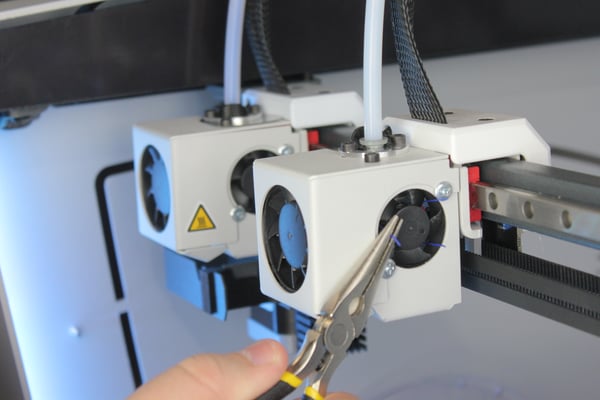 3. If the fan has dust you can use a vacuum cleaner or compressed air to remove it.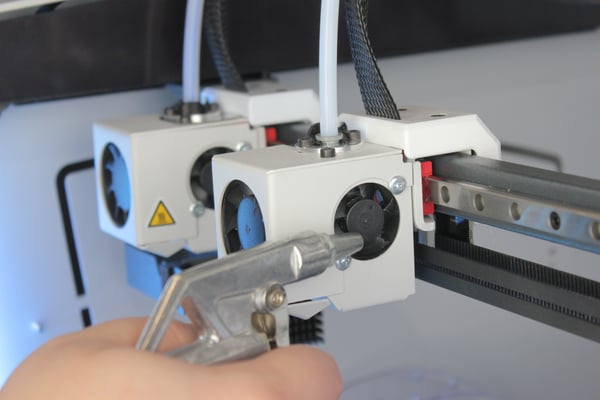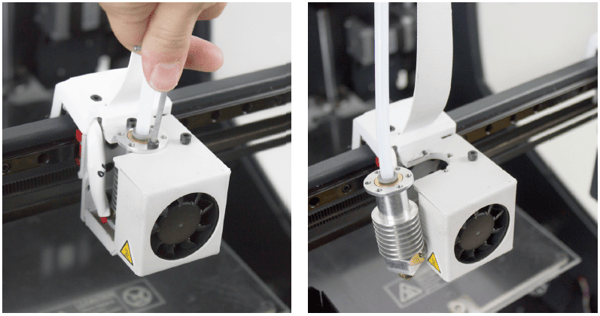 Conclusions
It is recommended to clean the cooler fans every 300 printing hours.
If you have any more questions, check out our forum community for more information about models and materials.
It's important to keep your printer in good shape to make the most out of it. In this chart, you can find a list of the extruder maintenance procedures and how frequently these should be done. Maintenance Plan

Take your e-waste to a certified recycler. Check how we do it in BCN3D.
You can help improve the BCN3D Knowledge Base.
If you feel there are guides that we are missing or you found any error, please use this form to report it. Report form :)