Maintenance plan (BCN3D Sigma)
It's important to keep your printer in good shape to make the most out of it. In this chart you can find a list of the different procedures and how frequently these should be done.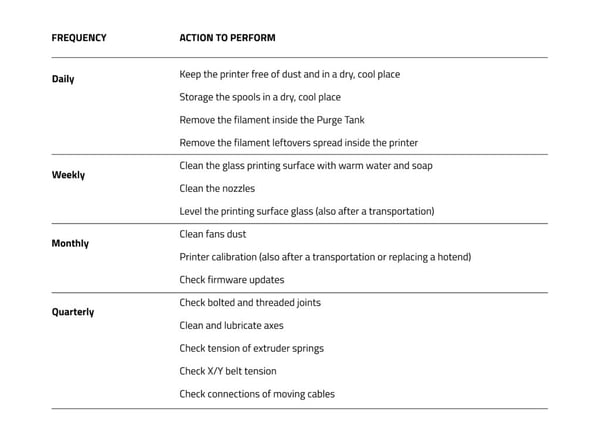 If you want more details regarding the BCN3D Sigma Maintenance, check our Maintenance section.