In this article you will find some information that will help you to master PLA
---
---
Note: This article contains advanced information regarding PLA. The default settings for our BCN3D PLA have been tailored for good quality and reliable results, and are fully tested by our laboratory. These tips complement those settings to ensure the best quality in printing with PLA.
1. PLA Introduction
PLA (PolyLactic Acid) is the most common 3D printing material on the market. There are many reasons why it is so widely used: It doesn't release toxic agents, doesn't present warping issues, it has a low melting point and, most importantly, it's one of the easiest filaments to print with.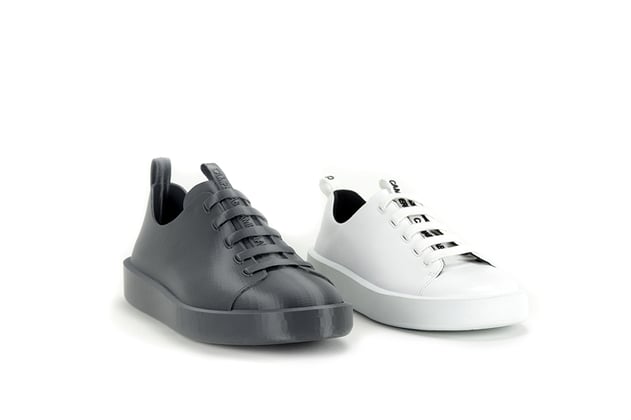 Remember to check the material compatibility in case you are going to print parts that need to be manufactured with PLA and another 3D printing filament.
2. Tips to improve PLA printing
Tip 1: Get an even First Layer
The first layer is the most important part of your 3D printed part. It is the base that supports the rest of the printed part, and especially with PLA, it's important that it comes out even to prevent accidents.
Make sure that your printing surface is well-calibrated before printing. This should be done once a week and after the printer is transported. Click on your printer model for more information.
Tip 2: Make it stick well
One thing PLA is well known for is that it doesn't need a heated bed in order to be printed successfully, although the highest quality finish is achieved when it's printed on a glass surface at 60-70ºC on the Sigma and Sigmax. This makes the PLA get a bit molten, thus giving it a glossy, smooth finish at the base of the printer.
For the Epsilon, there's no need to heat up the bed. It is preferable to have a bed temperature below 35ºC, and it will still have a nice finish at its base.
In order to ensure good adhesion, it is recommended to apply adhesive complements. There is a wide variety of products commonly used in 3D printing, such as blue painter's tape, an Elmer's glue stick, even hairspray, but the one we recommend is the Magigoo gluestick, as it prevents damage to the glass, while providing a strong adhesion. It also has the amazing feature of easing the release of the parts once the glass is cold.
Tip 3: Extrusion
PLA is a little bit different than the other 3D printing materials. Its biggest difference is that it is super sensitive to high temperatures. This plays an important role when printing it, as it needs to be cooled in order to get the best results.
Taking this into consideration, we can say that minor printing temperature changes (both in the hotend and the environmental temperature) can cause a huge difference in the printing quality of PLA. It is best to maintain a consistent room temperature of 20-25ºC and to print the PLA at the recommended optimal temperature of its manufacturer. In the Epsilon, it's best to have a low Bed Temperature to prevent the Build Chamber from heating up too much.
With the BCN3D materials, you don't need to worry about finding the best printing temperature setting, as our Lab works hard to achieve the best configurations for our filaments.
If for some reason, you prefer to print with other PLA brands, it's possible that you will experience a range of issues. This is normal as every brand uses different additives that can change the printing properties of the filament. If you spot underextrusion or overheating issues, the best thing to do is to ask the manufacturer for the recommended settings for that particular filament.
If needed, you can create a new profile and find the optimal temperature by printing a Temperature Tower and changing the Printing Temperature in 5ºC increments during the print job.
Conclusions
PLA doesn't release toxic agents, doesn't present warping issues, and has a low melting point.
PLA doesn't need a heated bed in order to be printed successfully
In order to ensure good adhesion, we recommend applying adhesive complements.
PLA is super sensitive to high temperatures.
Send us your comments about this article

You can help improve the BCN3D Knowledge Base.
If you feel there are guides that we are missing or you found an error, please use this form to report it. Report form :)