Comparative between two of the easiest printing materials
---
---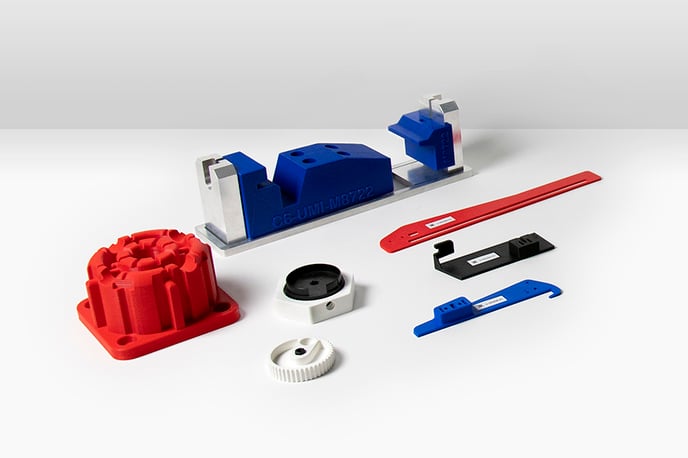 In this article, we will take a close look into the differences between PLA and Tough PLA. These two materials share a lot of features like not emitting any dangerous fumes, not presenting warping issues, having the same melting point and the most important one: They are one of the easiest printing materials out there.
What can they be used for?
PLA can be used in a wide range of applications, especially in those with no high temperature and mechanical needs. For example, it is perfect for prototyping.
On the other hand, Tough PLA can be applied in a larger range of applications. Thanks to its higher impact resistance it can be really useful for tools and functional parts. Even though, its thermal limitations are the same as the regular PLA. It can be used as an alternative to ABS, as it does not present warping and can be printed without an enclosure that maintains a high chamber temperature.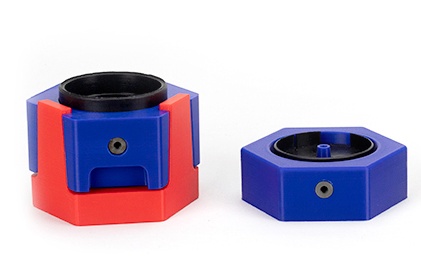 Aesthetically it is important to mention its difference in the surface finish. As the PLA presents a shiny look, his brother has a more attractive matt look.
Mechanical properties
In the given graph, we can see a comparison between PLA and Tough PLA, as well as PET-G. In that way, we can have the reference of a material traditionally used as a substitute for some ABS applications.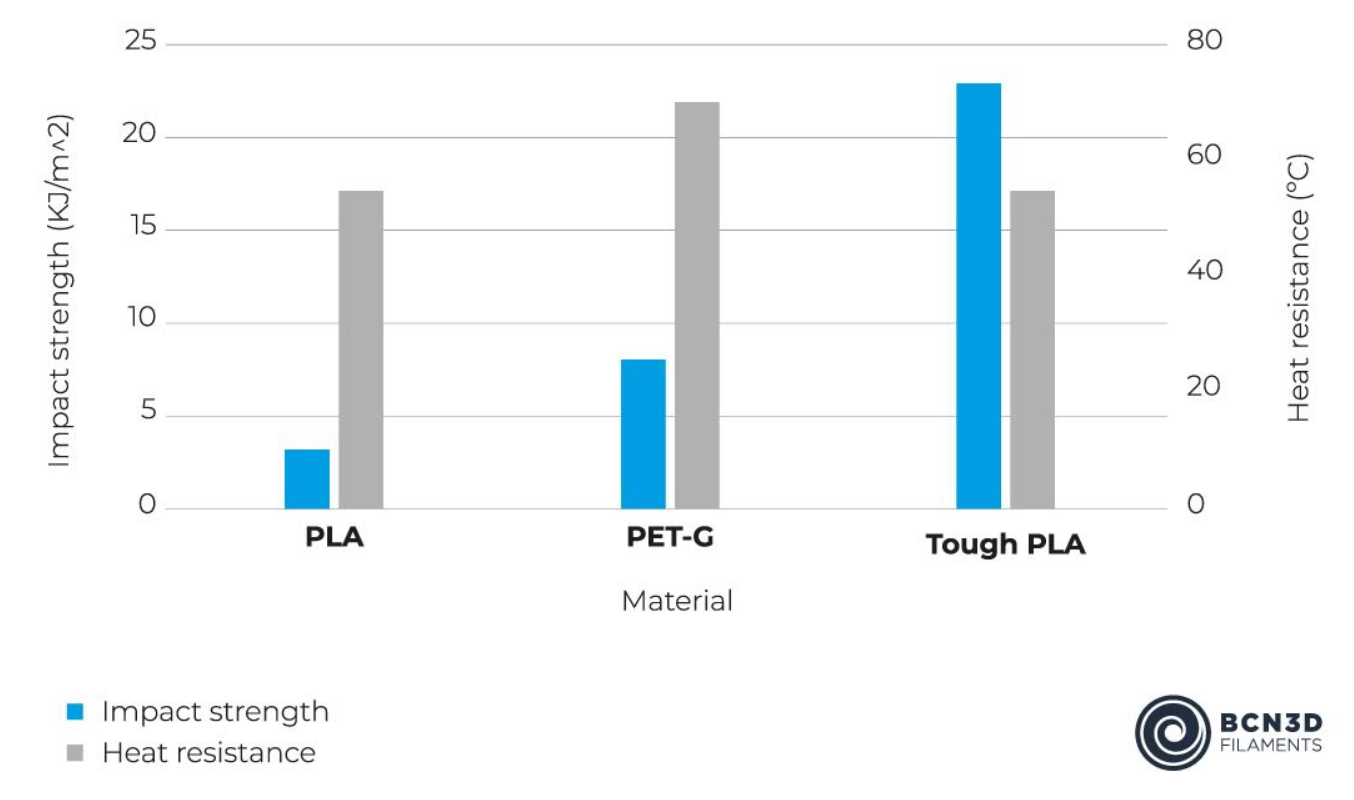 As we can see in this chart, PLA and Tough PLA share a similar thermal resistance. However, Tough PLA stands out for its high toughness. This property ends up giving a really interesting material when it comes to printing models with high mechanical and impact resistance requirements.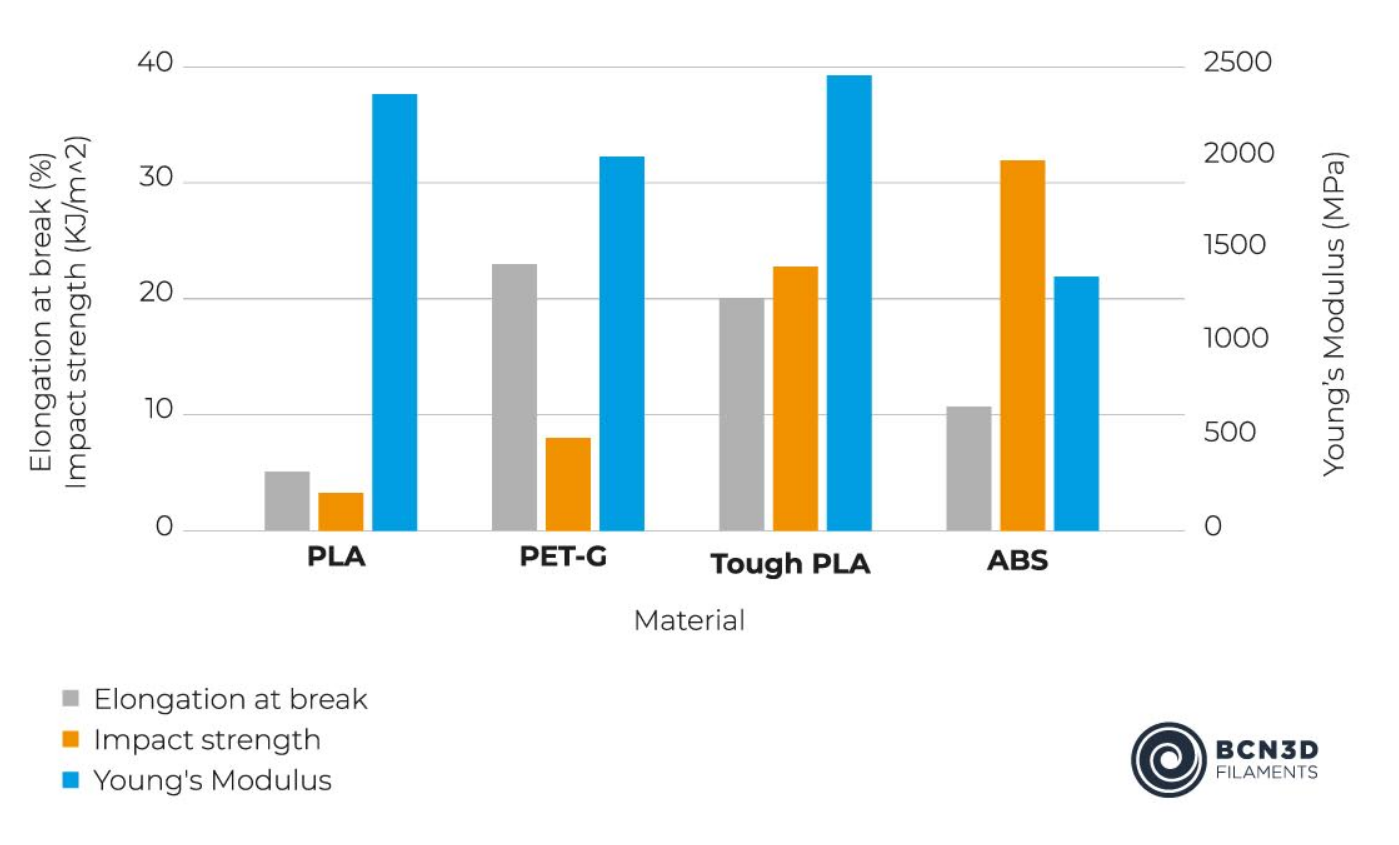 In the second chart, we can observe a comparison of mechanical properties between a wider range of materials. It's remarkable the high stiffness of both PLAs, especially on Tough PLA. On the other hand, Tough PLA toughness is between PET-G's and ABS's, making it a better mechanical option than PET-G.
You can buy Tough PLA and PLA in our shop: BCN3D Tough PLA and BCN3D PLA
Need more advice? Check out our community forum for more information like this one.
It's important to keep your printer in good shape to make the most out of it. In this chart, you can find a list of the extruder maintenance procedures and how frequently these should be done.
Maintenance plan (Epsilon Series)
Maintenance plan (Sigma Series)
Maintenance plan (BCN3D Sigmax)
Maintenance plan (BCN3D Sigma)

Take your e-waste to a certified recycler. Check how we do it in BCN3D.
You can help improve the BCN3D Knowledge Base.
If you feel there are guides that we are missing or you found any error, please use this form to report it. Report form :)