Material that combines stiffness and resistance against impacts.
---
---
Note: Enable the Raft when printing with ABS to avoid chipping the glass.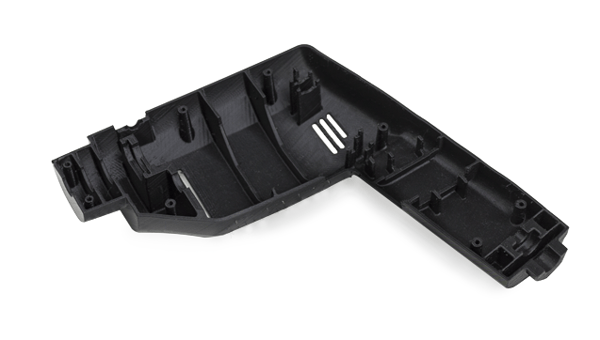 ABS (acrylonitrile butadiene styrene) is one of the most common technical materials in several industries around the globe. It's an engineering material that combines rigidity and resistance to impacts. It is the ideal material for technical applications and moving parts.
Traditionally a challenging material to print with FFF printers, it has been reformulated to ensure good interlayer adhesion and to reduce warping. Our grade allows for excellent dimensional accuracy and high durability.
You can purchase ABS from our store: BCN3D ABS
ABS compatibility with BCN3D printers / hotends:
| | | | | |
| --- | --- | --- | --- | --- |
| ✔ | ✔ | ✗ | ✗ | ✗ |
| | | | | |
| 0.4 / 0.6 / 0.8 / 1.0 | 0.4 / 0.6 / 0.8 / 1.0 | | | |
Supported materials combinations
ABS
PLA
PVA
ABS
PETG
TPU
PA
PP
PAHT CF15
PP GF30
✗
✔
✔
✔
✔
✗
✔
✗
✔ Supported ✗ Not supported Experimental
ABS printing settings - 0.4 mm nozzle:
Extruder temperature
250°C
Build plate temperature
95ºC Full enclosure models
95ºC Open models
Speed
30 mm/s Full enclosure models
50 mm/s Open models
Retraction speed
30 mm/s Full enclosure models
35 mm/s Open models
Retraction distance
5 mm Full enclosure models
6 mm Open models
Cooling fan
0%
Minimum layer height
0.1 mm
Note: BCN3D Lab develops specific configurations for each material and printer. Be sure to use the last BCN3D Cura version.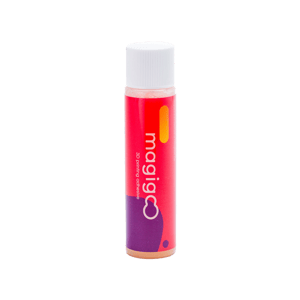 Build plate adhesion: None or Magigoo
Clean the glass before a print or apply a fine and unified layer of Magigoo glue to achieve a good adhesion between the 3D printed part and the printing surface of your 3D printer in order to keep the part fixed.
It is best to apply Magigoo when the printing bed is cool.
Recommendations:
Plastics absorb moisture from the air. For long periods of time without printing, it is
recommended to keep the ABS spools in a box or airtight container with desiccant
to keep them dry.
Once the part is printed, remove carefully the piece to avoid chipping the glass. The removal of the object is easier if you just apply water on the glass.
You can help improve the BCN3D Knowledge Base.
If you feel there are guides that we are missing or you found any error, please use this form to report it. Report form :)