In this article you will find some information that will help you to master the ABS
---
---
Note: This article contains advanced information regarding ABS. The default settings for our BCN3D ABS have been tailored for good quality and reliable results, and are fully tested by our laboratory. These tips complement those settings to ensure the best quality in printing with ABS.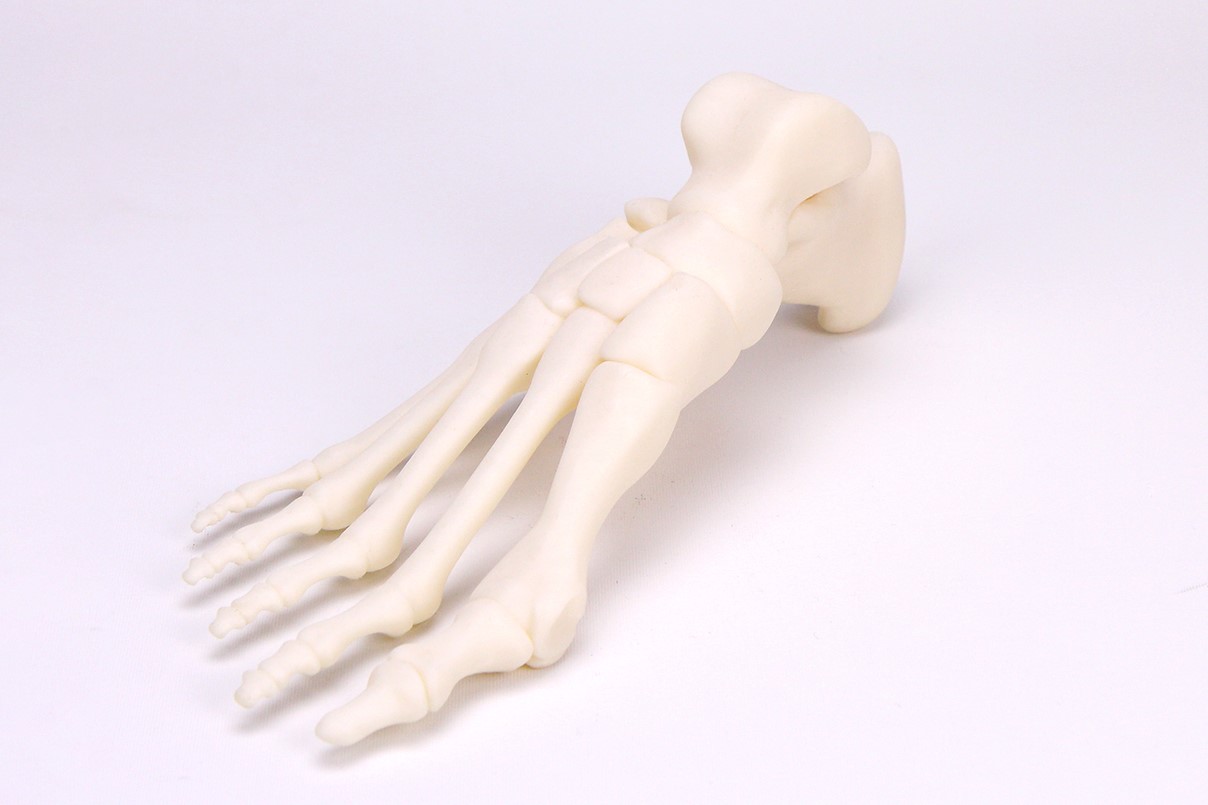 ABS (Acrylonitrile Butadiene Styrene) is a widely used material in 3D printing for its impact and thermal resistance. A huge variety of things are made out of this material, for instance, the keyboard we are using to write this article, Lego pieces, sports equipment, automotive parts, and cooking appliances are made out of ABS.
This material needs some special considerations in order to be successful in printing it as it tends to warp up and unstick from the printing surface. In this article, we'll give you some tips that will help you reach flawless quality in your prints.
Tip: Check out this material compatibility chart, it will help you choose the materials that fit best with ABS:
Clogging prevention
ABS can clog quite easily, especially when it is exposed to high temperatures for some time. If you are printing in dual extrusion, set a standby temperature of around 150ºC, don't raise it up, as this can clog the hotend.
Before loading ABS, make sure the hotend is clean, and brush away any fused filament that may be stuck on the nozzle:
How to clean the hotend (BCN3D Epsilon)
How to clean the hotend (BCN3D Sigmax)
How to clean the hotend (BCN3D Sigma)
Prevent warping and cracking
ABS has a high contraction ratio, which means it shrinks a lot when it is cooled. This can cause the print to warp up and create cracks in it. To avoid this from happening, ABS has to be printed in an enclosed and warm environment, without any cooling.
When printing big models, design all the sharp angles with chamfers to avoid layer separation in the corners or cracking. For more tips on this, check out our article about first layer adhesion:
Make it stick and know how to remove the print
The first layer is the most important one when printing with ABS, good adhesion needs to be ensured to have success in your prints. ABS has a high contraction ratio, and if it is cooled too quickly, it will warp up and unstick from the bed. In the other hand, this contraction can also create tensions in the printing surface and you can find some glass chips stuck under your print, and those are not good at all.

To prevent all of this from happening, apply a good amount of Magigoo and preheat the hotbed for a while so the printing surface is at the same temperature and the build volume is warm. Set up the Adhesion type to "Raft", this will prevent warping and glass chipping as it will use a greater surface for the ABS to stick on the build plate.

Before taking out your finished print, let it cool down as slowly as possible so it contracts uniformly and the tensions are mellowed. Once cool, remove the print carefully. Here are some more tips that will help you in removing your prints:
Need more tips? Check out our forum community for more info about this.
It's important to keep your printer in good shape to make the most out of it. In this chart, you can find a list of the extruder maintenance procedures and how frequently these should be done.
Maintenance Plan (BCN3D Epsilon)
Maintenance Plan (Sigma Series)
Maintenance Plan (BCN3D Sigmax)
Maintenance Plan (BCN3D Sigma)

Take your e-waste to a certified recycler. Check how we do it in BCN3D.
You can help improve the BCN3D Knowledge Base.
If you feel there are guides that we are missing or you found any error, please use this form to report it. Report form :)