Understand how to connect locally to Epsilon and Sigma Series printers to send prints remotely
---
---
1. Introduction to the local connection with your printer
When updating to version 1.5.0 of the operating system of the Epsilon Series and Sigma series printers, the local connection option with the printer will be enabled, allowing the direct sending of prints without having to use BCN3D Cloud.

In this article, we explain how to make the local connection and send print files through the printer's local connection application.
2. How to connect to your printer via local network
Step 1: Update the firmware to version 1.5.0
If you have your printer connected to the internet, the version will automatically download and you can update your printer. If the notification does not appear or you do not have the printer connected to the internet, you can install it manually.
Step 2: Connect your printer via ethernet or Wi-Fi to your router
Step 3: Find the IP address of your printer
The IP address of your printer can be obtained by entering the settings menu, printer configuration, network configuration or wireless configuration depending on your connection method.
Step 4: Enter the IP address in the internet browser

3. The interface of Local BCN3D App
From the local connection application, you can use the upload button or directly drag the print files you need to print.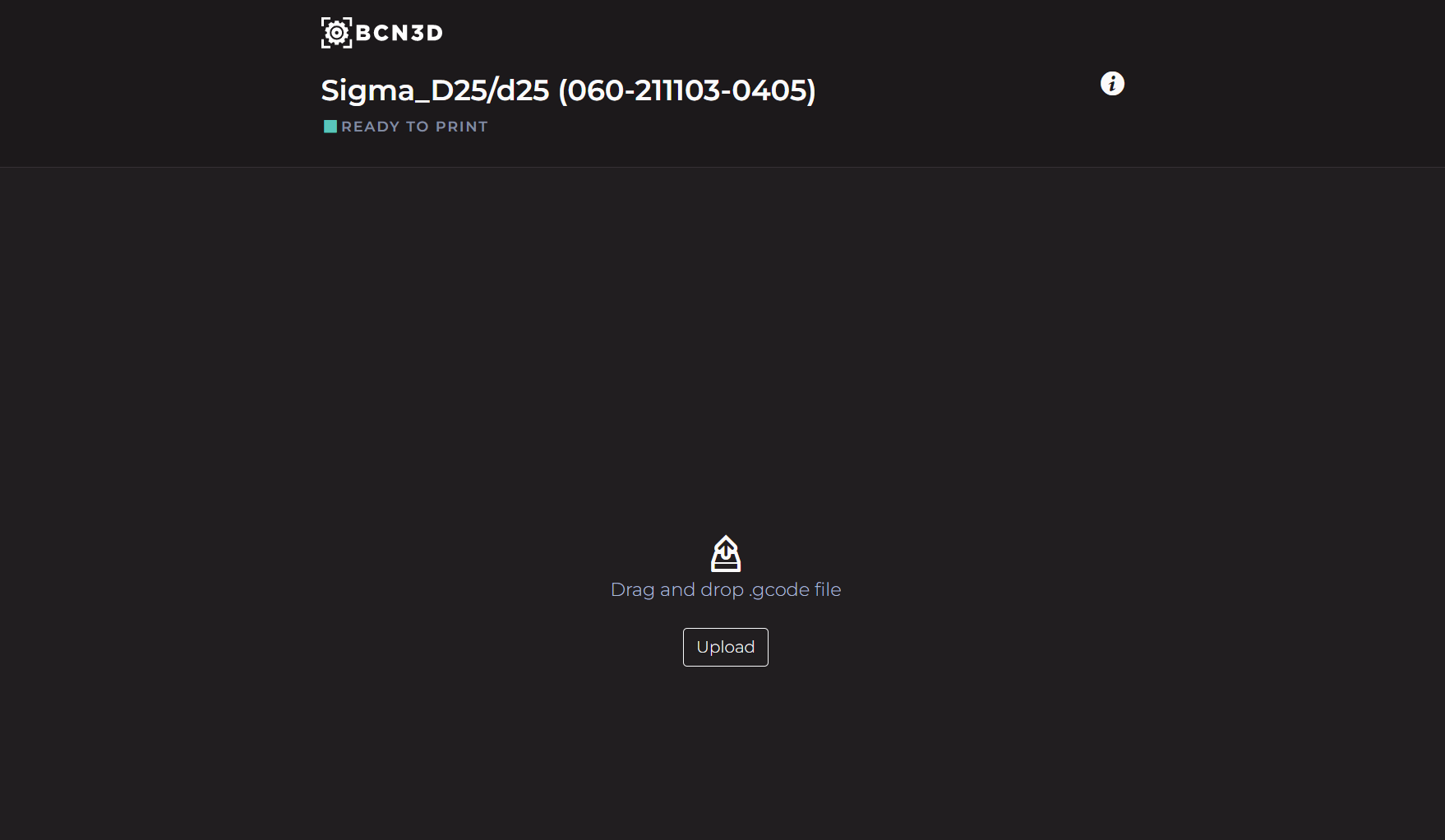 With the BCN3D Local app you will have access to information on the current status of the printer: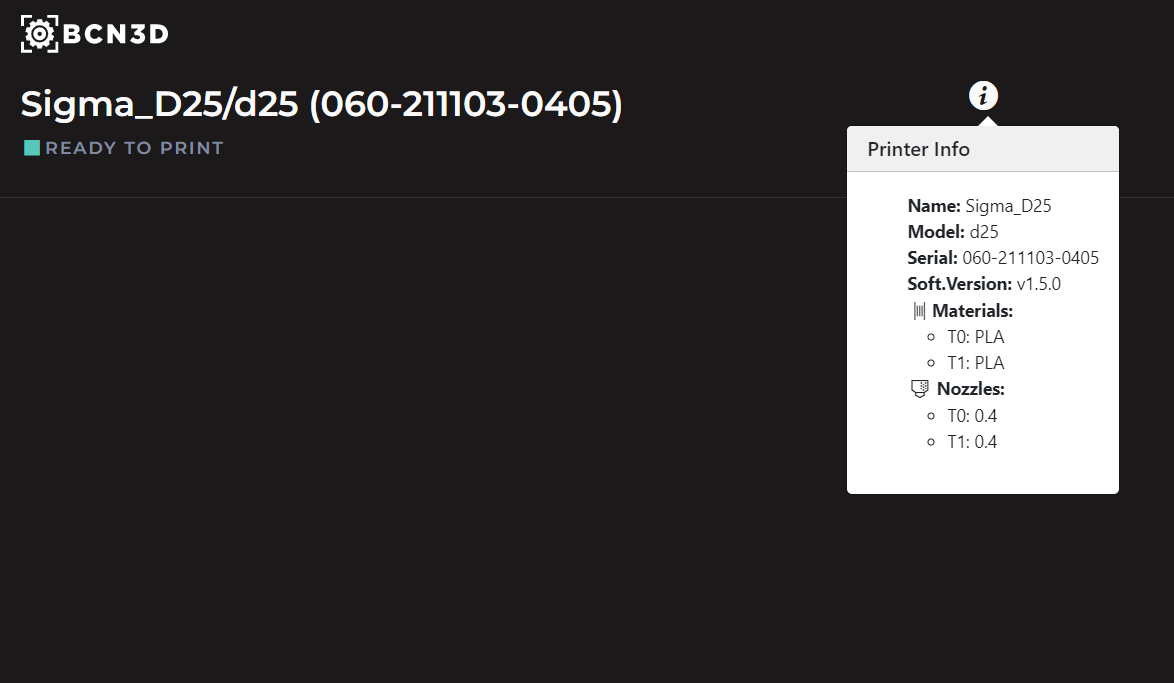 In addition, the following information will be displayed during printing and you can cancel, pause and resume printing.
Errors if the print file is not compatible with the loaded filament and extruder
Temperatures
The file being printed
Print job progress
Estimated time of completion