In this article you will learn how to manually unload the filament
Before trying to unload the filament manually, make sure that it's unable to be unloaded following the standard procedure: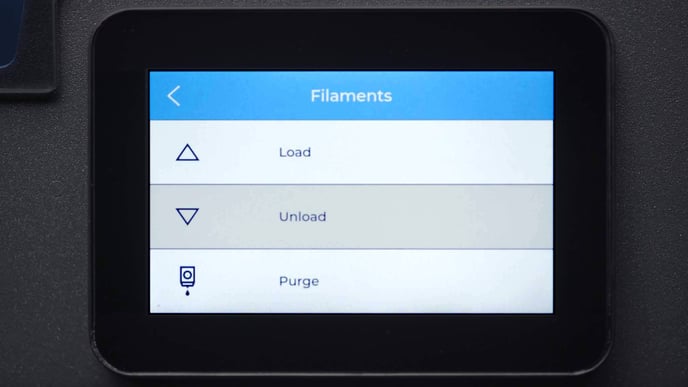 If the automatic filament unloading has failed, it can be due to the extruder grinding the filament. In order to unload the filament you can apply the following steps:
Go to the temperature menu and heat the hotend to the printing temperature of the loaded filament. Once it has reached the target temperature, purge the extruder by clicking on the arrow in the upper left corner.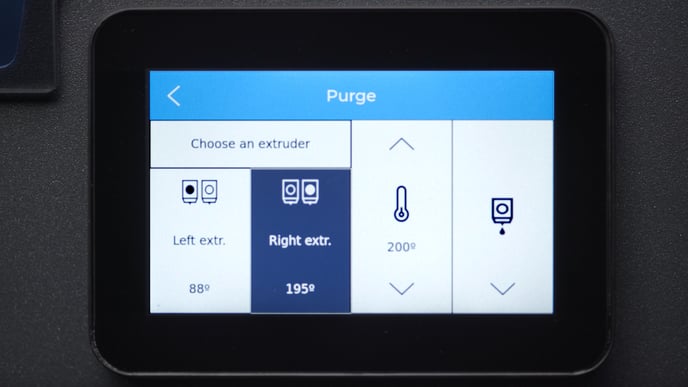 At the same time, manually and lightly push the filament in until you can see the material is coming out of the nozzle.
Keep pressing the purge button until you have extruded approximately 5 cm of filament.
Then try to unload the filament using the automatic unload assistant.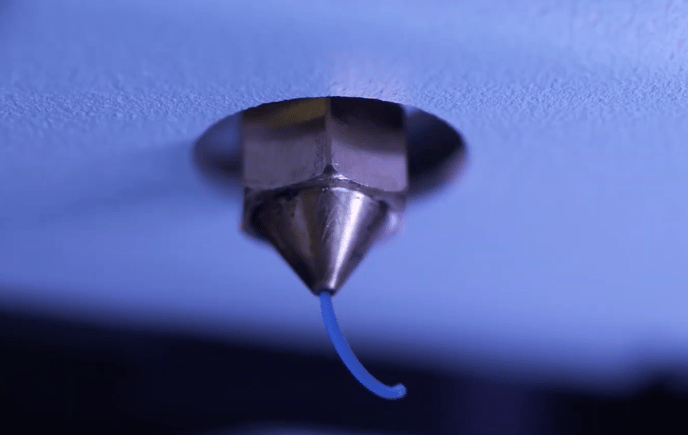 If you're still having problems unloading the filament, then try following the steps in this video:
This article doesn't fix your issue? Check out our forum community for more info about this.
It's important to keep your printer in good shape to make the most out of it. In this chart you can find a list of the extruder maintenance procedures and how frequently these should be done. Maintenance Plan.

Take your e-waste to a certified recycler. Check how we do it in BCN3D.
You can help improve the BCN3D Knowledge Base.
If you feel there are guides that we are missing or you found any error, please use this form to report it. Report form :)