To show you all the abilities your BCN3D Sigma D25 has to offer
---
---
In this article, you'll learn about all the screens from the BCN3D Sigma D25, starting at the basics and moving on to the more advanced settings.
Main menu
---
Print menu
If you go to the print menu you'll find all of your gcode files listed. if you are printing via SD card, select the file you want to print.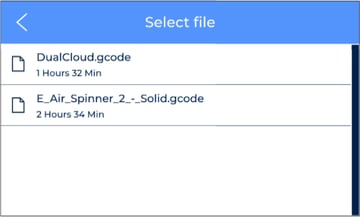 Once the file is selected, the print display will appear. Here you can modify the printing settings, find information about the printing progress, and pause or abort the print.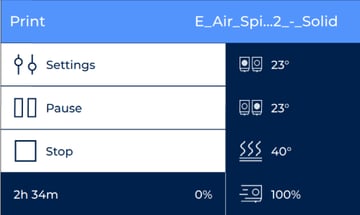 ---
Utilities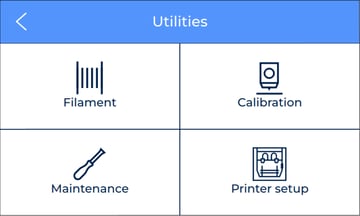 Filament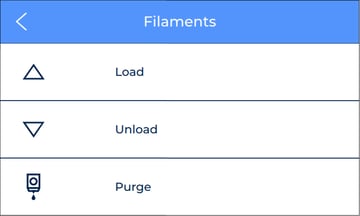 Here you will find the options to load, unload and purge filament.
Calibration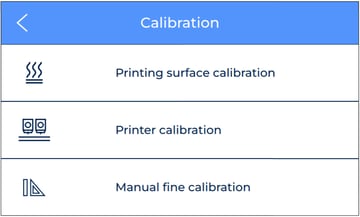 This screen features the different options to calibrate the BCN3D Sigma D25:
Maintenance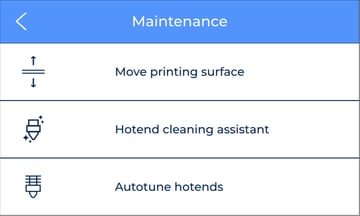 On this screen, you can move the printing surface, run the hotend cleaning assistant, or autotune hotends.
Printer setup
This menu lets you adjust many features and settings that will make your BCN3D Sigma D25 more personal to fit your needs.
---
Temperatures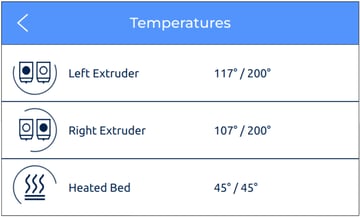 Here you can heat, cool, and check the temperatures of the hotends and heated bed.
---
Information
In this menu, you can find information about the unit, statistics, and contact.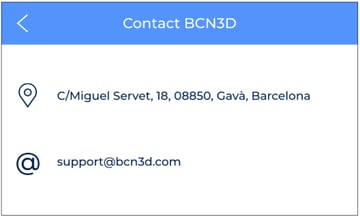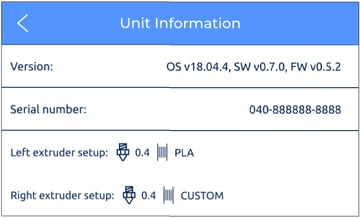 Need more help? Check out our forum community for troubleshooting help.
It's important to keep your printer in good shape to make the most out of it. In this chart, you can find a list of the extruder maintenance procedures and how frequently these should be done. Maintenance Plan

Take your e-waste to a certified recycler. Check how we do it in BCN3D.
You can help improve the BCN3D Knowledge Base.
If you feel there are guides that we are missing or you found any error, please use this form to report it. Report form :)