In this article you will find information on how to dominate BVOH
---
---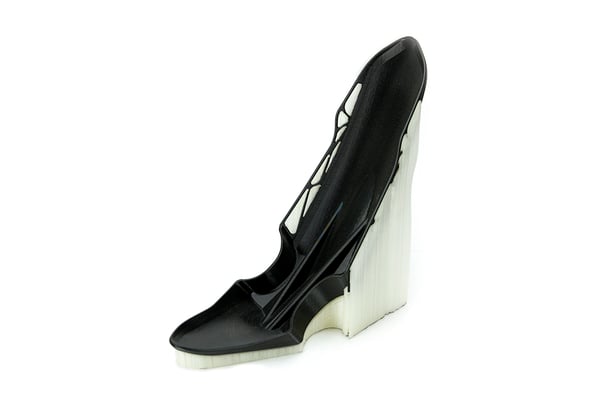 This article contains advanced information regarding BVOH. The default settings for our BCN3D BVOH have been tailored for good quality and reliable results, and are fully tested by our laboratory. These tips complement those settings to ensure the best quality in printing with BVOH.
Tip: Take a look at the material compatibility list, so it will help you know which materials you can combine in dual printings with BVOH:
The best way of taking care of the material is properly storing it
BVOH is highly hygroscopic, this means it absorbs a lot of moisture from the environment, and it does this quite fast. When this happens, the BVOH polymeric chains break down as the material heats up, making it granulous and not smooth. This can cause clogging and various printing quality issues.
If you want to prevent this from happening and learn a bit more, check out our guide on how to solve this common issue:
Printing issues related to humid filament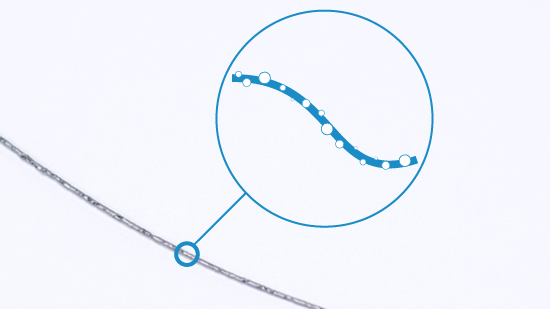 This filament is quite sensitive to UV rays and it degrades if exposed to natural light for a relatively short period of time. Be sure to store BVOH coils in a dry and dark place, as the Smart Cabinet.
Set supports properly
As said before, BVOH is used as a support material, but there are some settings that you should take into account in order to have the best overhang quality.
If you want the overhangs supports properly, you must make sure that the contact with the BVOH supports is optimal. You can increase or decrease support x/y distance and minimum support x/y distance in its settings so the piece material hangs less.
The support distance between the print and the z-axis is crucial when it comes to surface quality. Usually, when the support and the model are print with the same material, is better to have a weak attachment. Nevertheless, BVOH is a water-soluble material so you can make the attachment as strong as you want.
You can reduce by entering in the support settings the Z distance to 0mm.
In the previous image, you can see how the support density increases when you set a 0.4mm distance. This happens because it starts printing them earlier, so you can later have the right space between the print and the supports.
To be able to see how the supports are generated, you can access the layers view, from the view drop-down menu that appears in the upper right corner after laminating the geometry.

Printing parameters to be aware of
In addition to the above settings, there are a few more parameters that help you achieve the best results depending on the model geometry:
Overhangs support angle: If you want the overhangs to have a better surface quality you can add supports to help the material stay in the right position. You can reduce the angle by clicking on the support settings tab so you obtain more supports.
Support horizontal expansion: This setting extends horizontally the structure support making it more stable. Increase this parameter to get better supports. A 2 mm value should work.
Printing temperature: BVOH struggles to stick at flat printing surface especially if they are made from PLA, inducing warping. To prevent this you can increase the printing temperature of BVOH so it adheres better to the material.
If you want to save filament and time you can print your supports with the main material filled with BVOH.
How to optimize support materials usage
Hotend cleaning is key to prevent clog issues
We usually recommend cleaning the hotends from time to time or after changing the material used. Nevertheless, when it comes to water-soluble materials as BVOH it is really useful to clean the hotend after each print to avoid clogs.
How to clean the hotend (Epsilon Series)
How to clean the hotend (Sigma Series)
How to clean the hotend (BCN3D Sigmax)
How to clean the hotend (BCN3D Sigma)
How to properly dry BVOH
It is mandatory to keep BVOH dry to achieve the best printing results.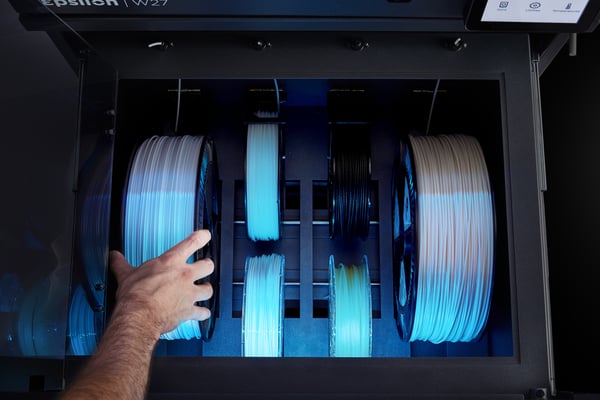 BCN3D created the Smart Cabinet to keep dry all kinds of materials. However, if you don't have one you can use any other device knowing that it is better not to dry it for more than 16 hours or at a higher temperature than 60ºC. If you do so, BVOH will become highly brittle.
How to effectively dissolve it
Once the print is done you'll need to remove the support material. Following these steps you will save time during this process:
1. Remove all the BVOH you can with your hands or using pliers to save some time.
2. Immerge your print in hot water to reduce dissolution time. You must know that water can't exceed 50ºC when your material is PLA or Tough PLA.
3. Shaking the print when is in the water can speed up the process.
Need more advice? Check out our community forum for more information like this one.
It's important to keep your printer in good shape to make the most out of it. In this chart, you can find a list of the extruder maintenance procedures and how frequently these should be done.
Maintenance plan (Epsilon Series)
Maintenance plan (Sigma Series)
Maintenance plan (BCN3D Sigmax)
Maintenance plan (BCN3D Sigma)

Take your electronic rights to an authorized service. Check how we do it at BCN3D
You can help improve the BCN3D Knowledge Base.
If you feel there are guides that we are missing or you found any error, please use this form to report it. Report form :)