All the steps you need to follow in order to register and unregister the printer from the BCN3D Cloud and use all the functions related, such as printing remotely, monitoring the printer or share the printer with others
BCN3D Cloud is a tool that allows you to manage your printers and stay informed about their operation wherever you are. To use it, or print via Stratos you will need to register the printer to the BCN3D Cloud.
Is recommended that you already have an account before registering the printer, click here to make an account.
In case you already have an account, you can proceed to register the printer.
If you have a printer registered on your account and want to unregister it, click here.
---
How to register your printer
1. Connect your Epsilon Series or Sigma Series printer to the internet via Ethernet or WiFi
2. Proceed to Utilities/Printer Setup menu and scroll down to find the Register printer option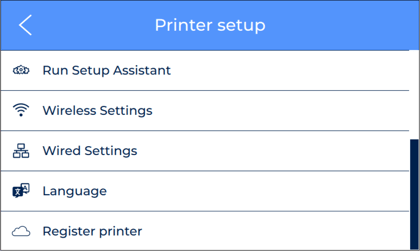 3. Follow the screens on the Register printer option a screen like the one below will appear
You can either type the URL into your Computer or use a QR reader to directly access the URL with your phone.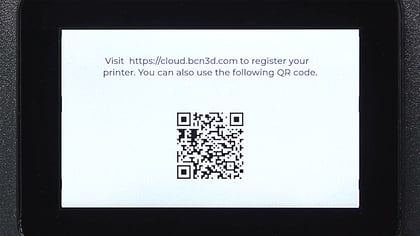 4. If you are not logged into the cloud, it will ask you to do so now
If you are already logged in, it will automatically register the printer to your account.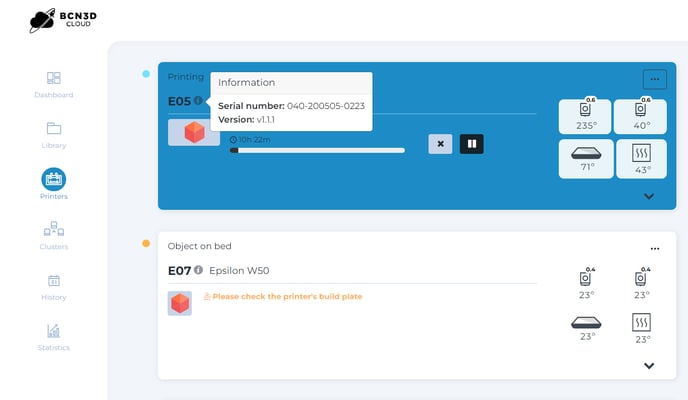 ---
How to unregister your printer
1. Log in to the cloud account where the printer is registered and go to the printers section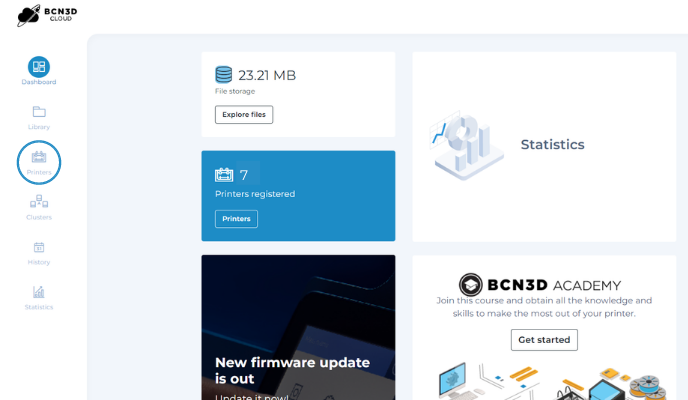 2. Click on the ··· icon and select the option remove to unregister the printer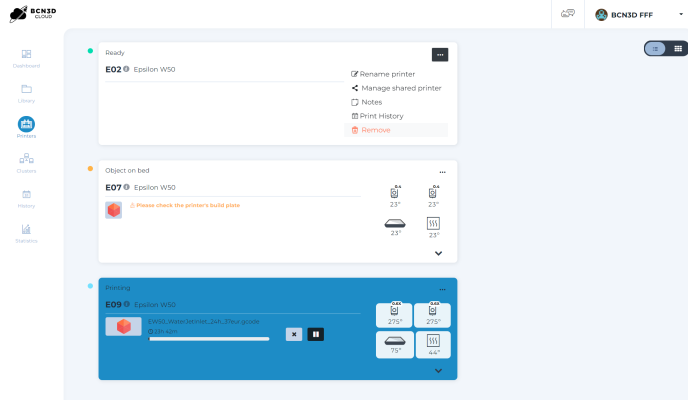 Conclusions
The printer can only be registered on one account but can be shared with multiple accounts.
If you have any problem registering or unregistering your printer, feel free to get in contact with the support team