BCN3D printers use BCN3D Cura as a slicing software. All our updates regarding materials and profiles are already built in the software and updated in every new release. You can learn more about it here:
However, we have created some basic profiles that you can use as a starting point to create your own profiles in S3D. These can be downloaded here.
Available profiles:
Duplication mode
Mirror mode
0.4 and 0.6
After downloading the profiles, you can load them to S3D following these steps:
Click on import FFF profiles: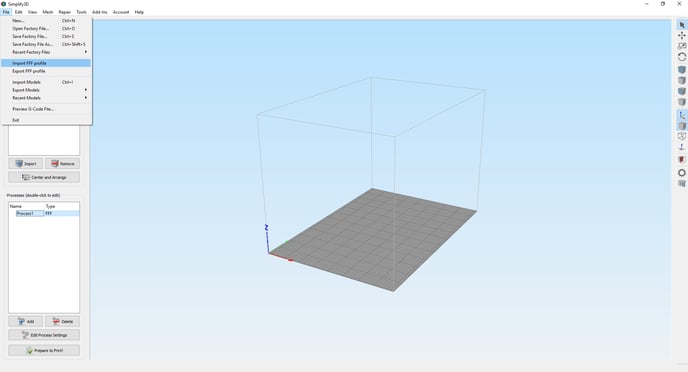 Select the profiles you want to import and click "open".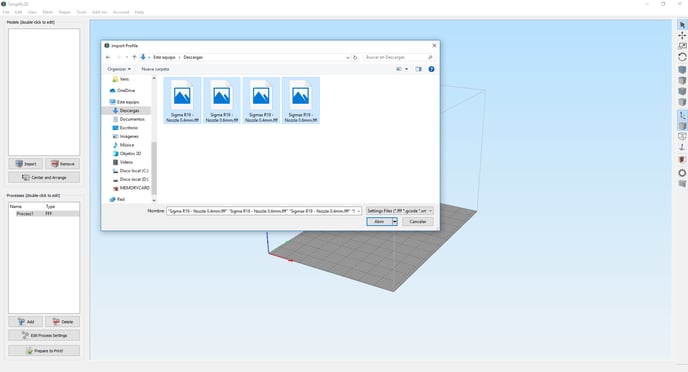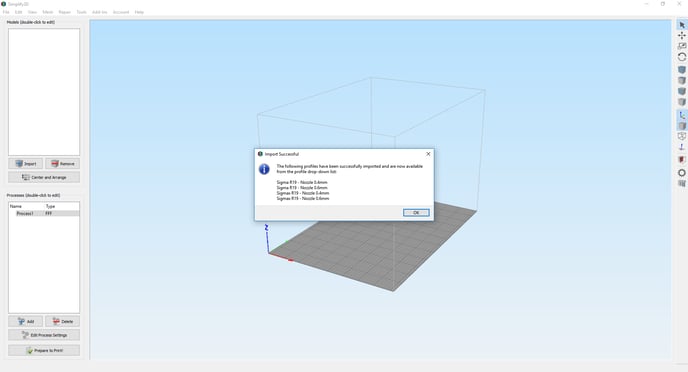 Notice that, since BCN3D does not work with S3D, we can't offer profile updates or support for issues related or arising from using this software.
You can help improve the BCN3D Knowledge Base.
If you feel there are guides that we are missing or you found any error, please use this form to report it. Report form :)