You can modify the standard BCN3D Cura printing profiles and generate new ones.
Follow the next steps to create customized profiles which adapts to your needs.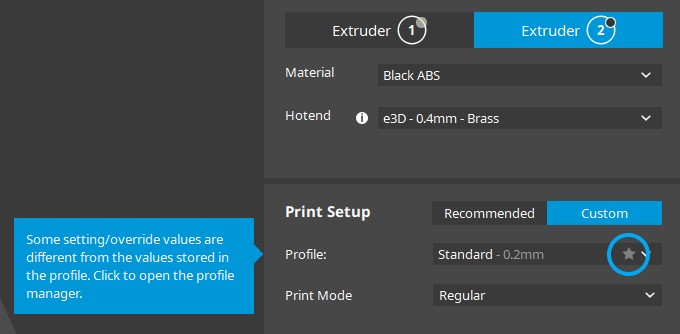 First of all, choose the material that you want to modify, and adjust all the parameters that you need.
Don't modify a lot of parameters at the same time and always do it within the ranges recommended by BCN3D.
The small star near the profile name, will indicate that you have modified the values stored in the profile.
Click on the down arrow to open the options list and create a new profile using the current settings.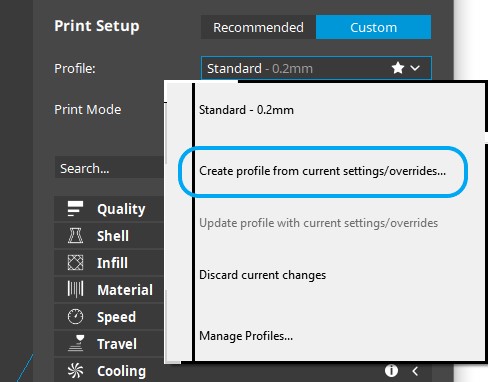 Introduce the new profile name and save it. In this case, we have lowered the build plate temperature to 80ºC, when using ABS filament.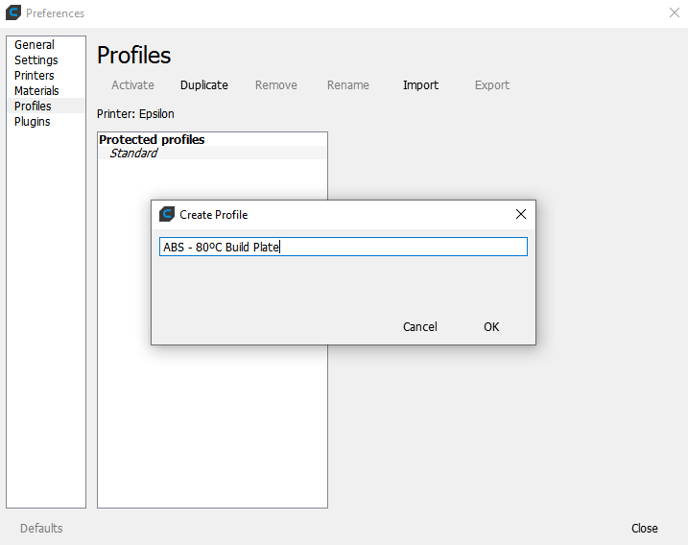 Then you will be able to open the material profile list and choose your new printing configuration.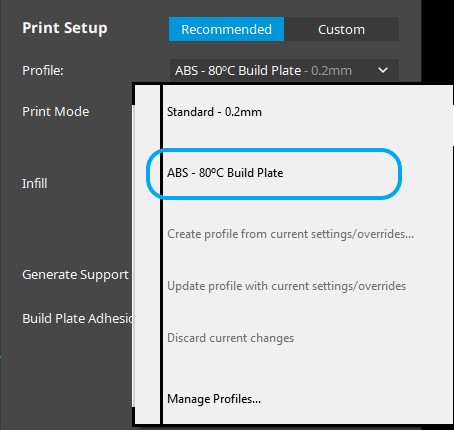 You can help improve the BCN3D Knowledge Base.
If you feel there are guides that we are missing or you found any error, please use this form to report it. Report form :)