The vertical bowden allows the filament to enter vertically to the hotend
---
The vertical Bowden is a printed part that allows the filament to have less friction with the Bowden, this makes it less likely for underextrusion and layer shifting to appear. If you need a vertical Bowden you can print it, download the file here: Printed Parts (BCN3D Sigmax)
2. Place the printing head to the side of the printer and insert the Bowden tube in the vertical Bowden part. Plug the Bowden tube back in the hotend, keeping its position as straight as possible to prevent it from bending.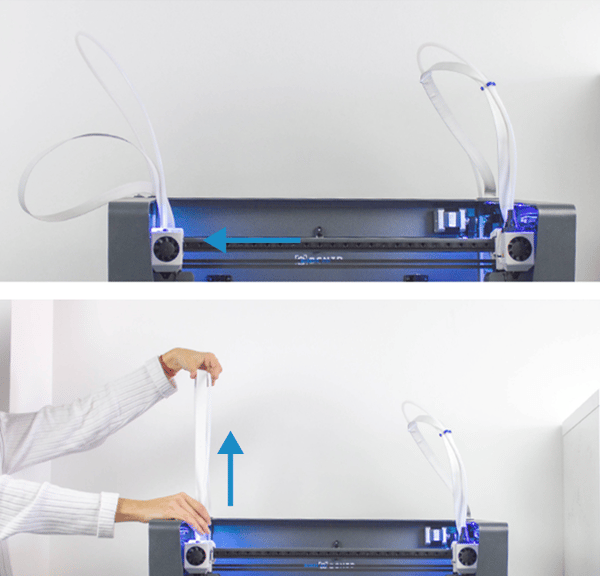 3. Tighten the screw from step 1 back as per the picture above.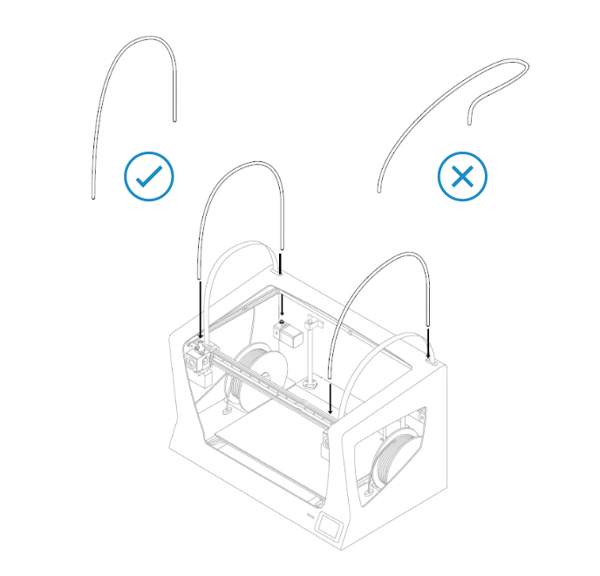 Tip: When inserting the Teflon tubes, set them up as vertical as possible.
Need more tips, check out our forum community for more info about this
It's important to keep your printer in good shape to make the most out of it. In this chart, you can find a list of the extruder maintenance procedures and how frequently these should be done. Maintenance Plan

Take your e-waste to a certified recycler. Check how we do it in BCN3D.
You can help improve the BCN3D Knowledge Base.
If you feel there are guides that we are missing or you found any error, please use this form to report it. Report form :)