This article lists all the possible errors that appear on the Epsilon Touchscreen.
During the use of your BCN3D Smart Cabinet, it's possible that you stumble on an Error screen from time to time. In this article, we will explain all the Error screens that can appear and how you can solve them to get back to printing as usual.
When your BCN3D Smart Cabinet is working correctly, the "SC" icon is in a green frame.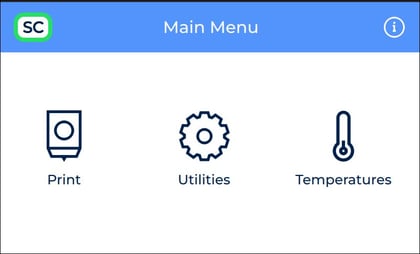 If the BCN3D Smart Cabinet presents an error, the frame will turn yellow and when you touch the button, one of the following error screens will appear: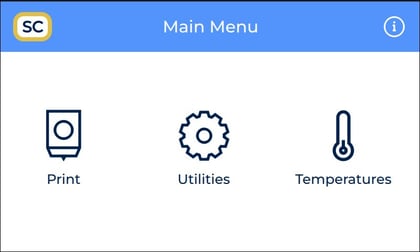 ---
Humidity level inside the chamber below accepted threshold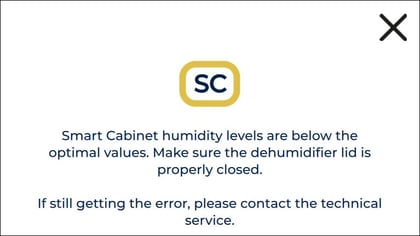 This error occurs when the average humidity level inside the dehumidifier chamber in the last 2 hours exceeds the maximum allowed value: 40%.
The recommendation is to check if the chamber is correctly closed and sealed. If the error does not recover in the next 2 hours, then contact us.
---
Firmware flashing error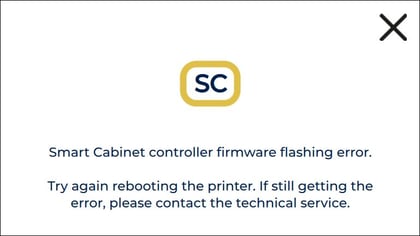 This error can appear when the printer failed to successfully upload the firmware from embedded electronics to the Smart Cabinet's mainboard.
This error is caused by a faulty connection or the printer has been turned off during the process.
---
Lost connection with UPS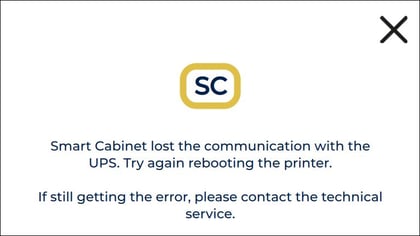 This error can appear for unknown reasons or because the printer was turned on before the USB link cable was connected.
To work around this problem, connect the USB link cable before turning on the printer or, if the cable is already connected, reboot the printer.
---
Unknown Error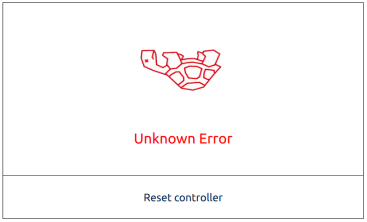 The BCN3D Printer has encountered an unknown error. Unfortunately, we do not know the cause of this error.
Please contact us.
---
Disabled Smart Cabinet Icon
If the icon is gray, it means that exists a connection issue between your printer and BCN3D Smart Cabinet. Check the cable connections and restart the printer to fix the problem.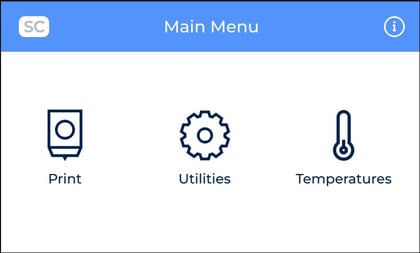 Still having issues? Check out our forum community for troubleshooting help.
It's important to keep your printer in good shape to make the most out of it. In this chart, you can find a list of the extruder maintenance procedures and how frequently these should be done. Maintenance Plan.

Take your e-waste to a certified recycler. Check how we do it in BCN3D.
You can help improve the BCN3D Knowledge Base.
If you feel there are guides that we are missing or you found any error, please use this form to report it. Report form :)