In this article you will find some information that will help you to master the PA
---
---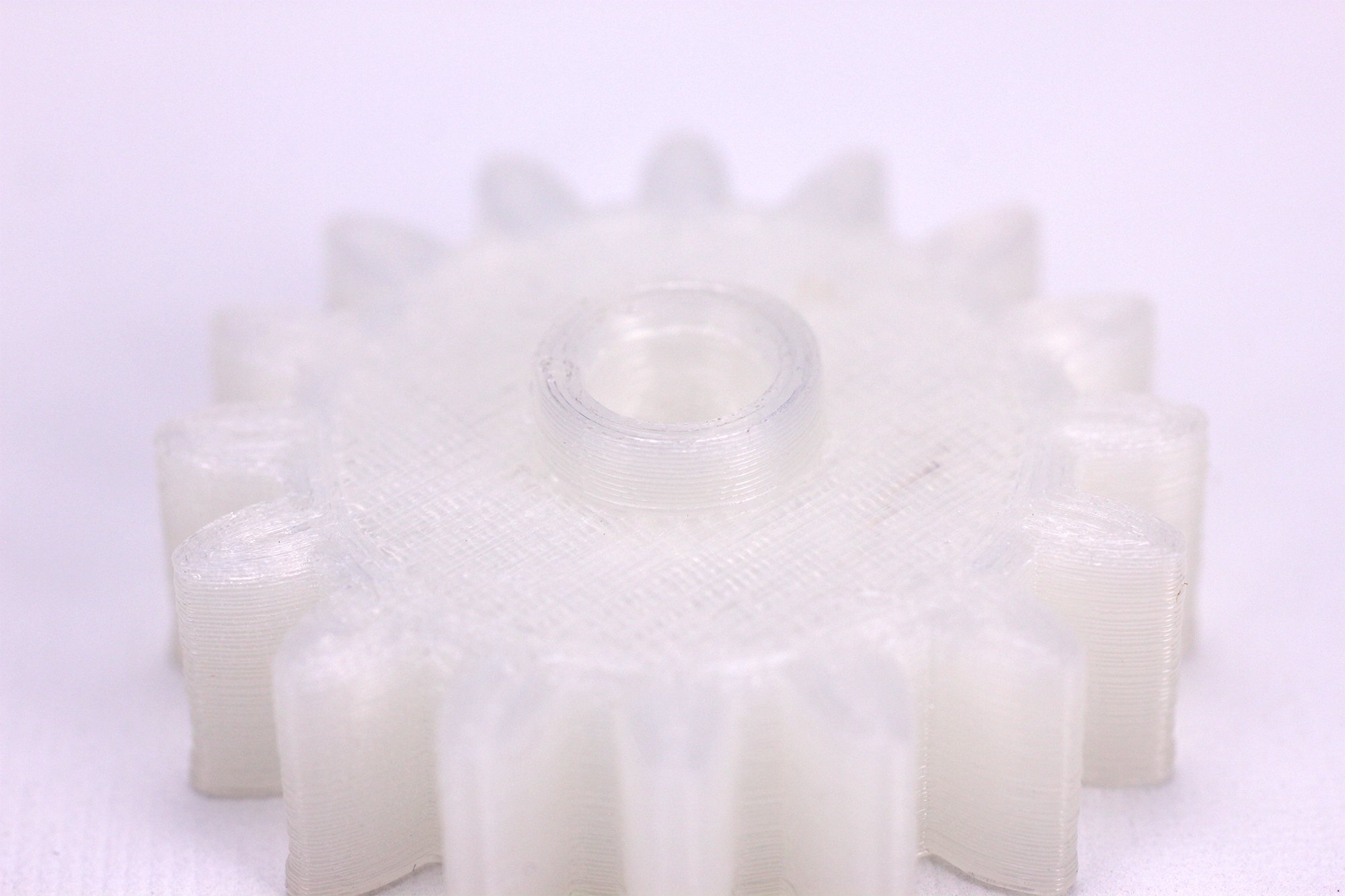 PA (Polyamide), most known by its commercial name, Nylon, is a flexible polymer with amazing durability and tensile strength. Its properties make this material useful for a wide range of fields; from the textile to the automotive industry, kitchen utensils, tooling, and sportswear.
It is not an easy filament to print though, but you can print outstandingly strong end parts with it if you know how, here are some tips.
Store it well
PA is highly hygroscopic, which means it absorbs a lot of moisture from the environment, and it does this quite fast. When this happens, the PA polymeric chains break down as the material heats up, making it weaker than it should. This can cause your parts not to be as strong as desired and with a poor finish.

If you want to prevent this from happening and know a bit more about this phenomenon, check out our guide on how to solve this common issue:
Printing issues related to humid filament
Prevent warping and cracking
PA has a high contraction ratio, this means it shrinks a lot when it is cooled. This can cause the print to warp up and create cracks in it and delamination. To avoid this from happening, PA has to be printed in an enclosed and warm environment, without any cooling.
When printing big models with bigger nozzles, to avoid delamination and cracking, increase the printing temperature and flowrate, and slow down the printing speed.
Make it stick and know how to remove the print
The first layer is the most important one when printing with PA, good adhesion needs to be ensured to have success in your prints. PA has a high contraction ratio, and if it is cooled too quickly, it will warp up and unstick from the bed. In the other hand, this contraction can also create tensions in the printing surface and you can find some glass chips stuck under your print if it has a big base, and those are not good at all. This article will help you prevent those first layer issues:
First layer issues and how to fix them
To prevent all of this from happening, apply a good amount of Magigoo PA and preheat the hotbed for a while so the printing surface is at the same temperature and the build volume is warm.

Before taking out your finished print, let it cool down as slowly as possible so it contracts uniformly and the tensions are mellowed, once cool, remove the print carefully. Here are some more tips that will help you in removing your prints:
Better looks
PA is translucent, this means that if you print it with infill, this will be visible. If you want your parts to look better, increase the wall line count and set the infill percentage to 0% when possible.